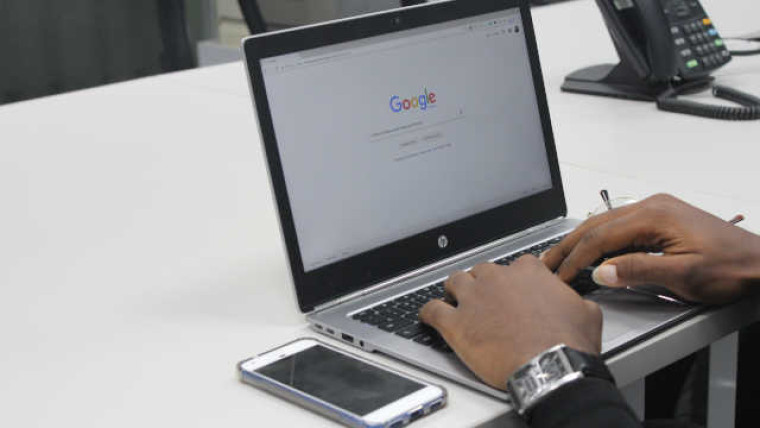 In the early days of the internet it was enough to design a web-page in Dreamweaver and upload it via FTP. Today, having a website for your business is crucial for success, but it is not enough. In 2021, 88% of all adults in the UK had a smartphone according to USwitch.
Users are now as likely to use a mobile or tablet device to access your website as they are a desktop. It is crucial to have a responsive web design that enhances the user experience.
A responsive web design adjusts the layout of your site to fit the device it's viewed on. Whether it's a desktop computer, tablet, or smartphone the website should be usable. Users expect to be able to use your website regardless of their device.
In this article, we'll focus on the importance of responsive web design for SEO success.
User Experience (UX)
A good responsive website design enhances the user experience. It helps to reduce the bounce rate and increases the amount of time that users spend on a website. This can help your search engine rankings. Bounce rate is a factor Google takes into consideration when deciding rankings.
Improved Accessibility
A responsive website design helps to improve a websites accessibility. People with disabilities can find a responsive website far easier to navigate.
Simplified Maintenance
In the early days of mobile web access many businesses had both a desktop and mobile website. This was confusing, difficult to manage and expensive to maintain. Responsive design has simplified this and reduced the chance of technical issues. Consistent Content
Having a single website, you keep things consistent. A mobile and desktop website can duplicate content and lead to SEO penalties. Link Building
A single responsive design can help with sharing links and incoming links to content. With only a single site you do not run the risk of duplication or broken / misdirected visitors.
Mobile First Indexing
In July 2019 Google made a change to how it crawled and indexed website content. Instead of focusing on desktop experience, Google changed to focus on mobile instead. It updated the bot it uses to crawl the web to simulate a mobile device. As such factors such as page speed and page layout have become crucial.
In May 2020 to support this move Google introduced Core Web Vitals. These vital factors judge a site and how it performs against a series of tests. Designers use a tool called Google Lighthouse to test website pages. Lighthouse is available in the developer tools of in the Google Chrome browser.
The factors on which Google Lighthouse scores web pages include:
Web accessibility
Best practices
Web performance
Search engine optimisation
Progressive web applications
These factors are each scored out of 100. A score of 90% + is desirable to boost results in search engine results pages. Achieving this can be difficult, especially in performance. It can force choices on the type of content your page features. Boosting speed can increase conversions and user experience so is often worthwhile.
With the adoption of mobile-first indexing and Core Web Vitals it is vital for a business to focus on mobile. It is no longer optional or a "nice to have".